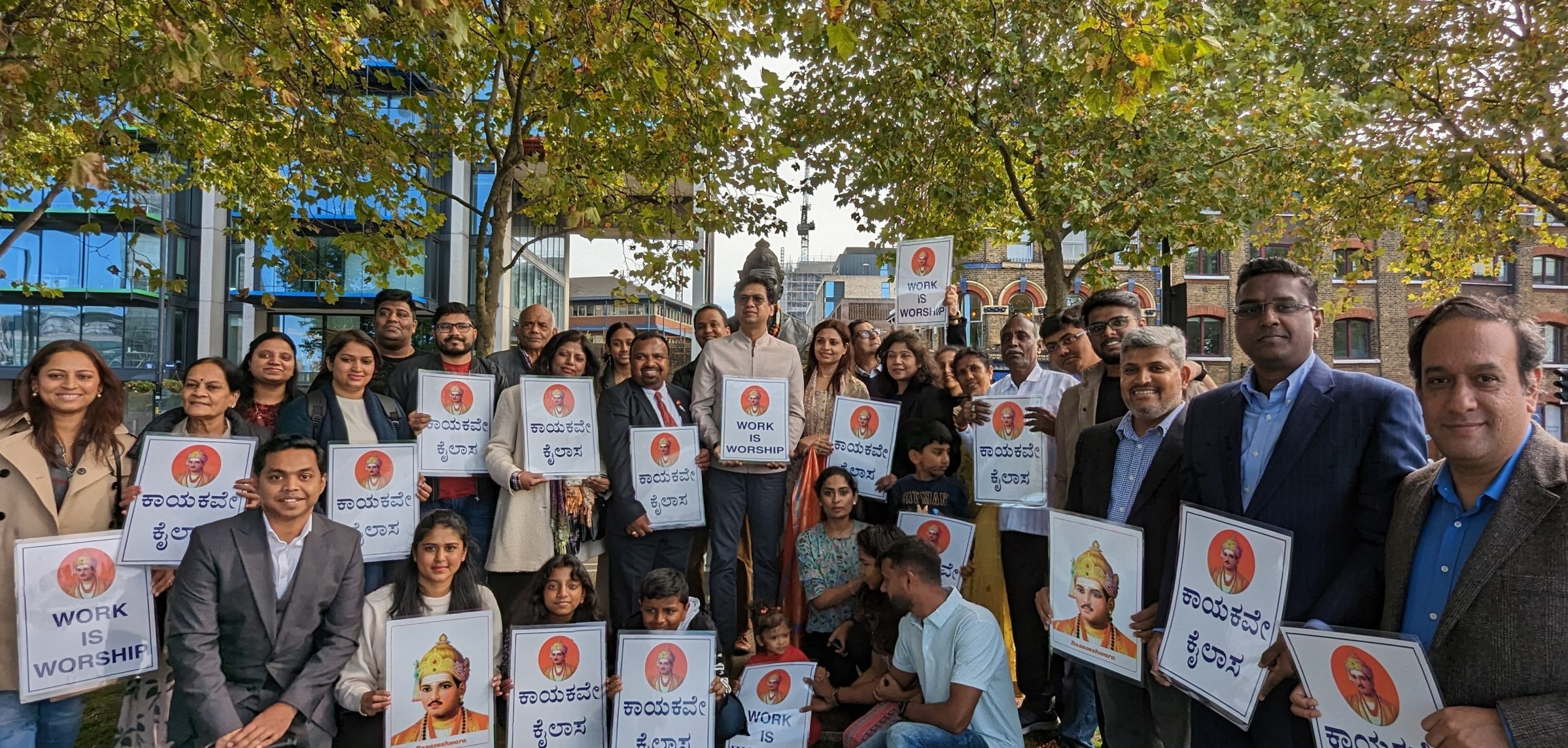 Famous Kannada playback singer and music composer Mr. Vijay Prakash paid respects to Lord Basaveshwara in London. Mrs. Vijay Prakash accompanied him.
He paid a special tribute to " Basavanna" by singing a vachana at the statue and applauded the contribution of Lord Basaveshwara for building a fair society.
ಕಳಬೇಡ, ಕೊಲಬೇಡ, ಹುಸಿಯ ನುಡಿಯಲು ಬೇಡ,
ಮುನಿಯಬೇಡ, ಅನ್ಯರಿಗೆ ಅಸಹ್ಯಬಡಬೇಡ,
ತನ್ನ ಬಣ್ಣಿಸಬೇಡ, ಇದಿರ ಹಳಿಯಲು ಬೇಡ.
ಇದೇ ಅಂತರಂಗಶುದ್ದಿ, ಇದೇ ಬಹಿರಂಗಶುದ್ದಿ
ಇದೇ ನಮ್ಮ ಕೂಡಲಸಂಗಮದೇವರನೊಲಿಸುವ ಪರಿ (A song by Vijay Prakash at the statue)
Addressing the British Kannada and Indian community, He said it is a source of pride for every Indian/Kannadiga to see the statue of the pioneer of Indian democracy and a great Indian/Kannada icon opposite the British Parliament.
#VijayPrakash #events #lambethbasaveshwara #kannadiga #Basavanna